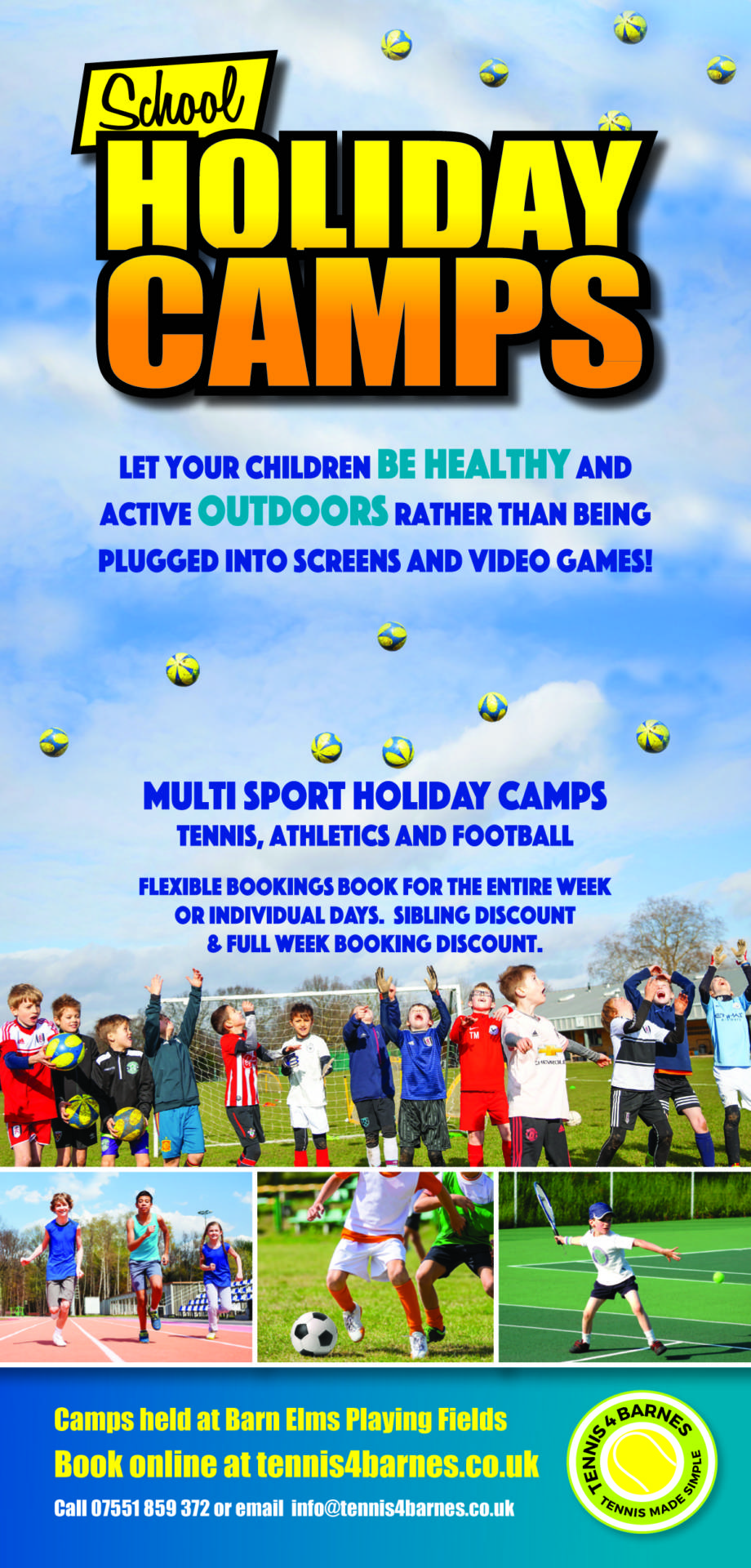 Our action-packed Tennis and Multi Sport Holiday Camps in Barnes, South West London run during the Easter, Summer and Winter school holidays and are extremely popular. They give children the chance to learn and improve at great sports such as tennis, football and athletics and be healthy and sociable outdoors rather than being plugged into screens and video games!
We offer 5 types of School Holiday Camps in London (Barnes, South West London):
Tots Tennis camps for age 3-5 years (45 mins sessions)
Junior Tennis camps for age 11- 14 years (3 hour sessions)
Multi-sport Tennis and Football camps for age 6-12 years (whole day from 9am -3pm)
Multi-sport Tennis and Athletics camps for age 10-15 years (whole day from 10am -3pm)
Athletics Camp for age 7-15 years (10am – 12pm). This camp is delivered directly by Barnes Athletics (visit www.barnesathletics.com to book)
Please scroll down for information regarding prices and bookings.
We have flexible booking options where you can chose individual dates or the full week. There is a full week booking discount on all our camps. We also offer sibling discount ** regardless of how many days you book.
* For our tennis only camps, If your child is 11 years old and new to tennis, then we recommend you choose the 6-10 year old camp as it'll allow your child to learn with a low bouncing and slower ball and hence making it easy to learn tennis. Like wise if your child is 10 years old and plays regularly with a full yellow ball, you can choose the 11-14 year old camp. If you need any help in choosing the right camp, please email info@tennis4barnes.co.uk
** Sibling discount will be applied automatically at checkout if the children are booked in the same camp. If however the children are booked into different age categories/camps the system won't apply the discount automatically. You'll need to book at full price and email info@tennis4barnes.co.uk and we'll manually refund the discounted amount for you.
SUBSCRIBE TO OUR MAILING LIST FOR EXCLUSIVE OFFERS
Subscribe to claim your FREE 'fun guaranteed' trial lesson* and let us show you how we are different. We also will keep you informed of ongoing events, news and exclusive offers.
* New customers only.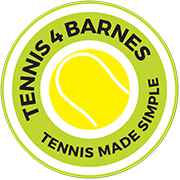 Tennis 4 Barnes. Barn Elms Sports Trust, Queen Elizabeth Walk, London SW13 9SA
info@tennis4barnes.co.uk - 07551 859372