IMPORTANT INFORMATION REGARDING COVID 19 GUIDELINES 
In order to fully comply with the safety guidelines issued by the Government and the LTA, we're not running any group lessons at present. 
We are however offering private coaching on a one-to-one basis whilst maintaining strict safety protocols as mentioned below. These measures limit hand to shared surface contact and minimise unnecessary interactions with others.
COURT LIMITS 
Coached sessions will be limited to one to one coaching activity only. The only exception is when there are two players who are members of the same household. 
MAINTAINING SOCIAL DISTANCING 
Coaches will position themselves on the other side of the net, and maintain social distancing from the player at all times. 

Adaptations to drills and how we provide feedback/instruction may be needed to ensure social distancing guidelines can be safely adhered to

Guardian/parents (non-participant) will be limited to one per child where possible, with social distancing strictly observed while watching the session

If you or anyone in your household is experiencing or has recently experienced any symptoms related to covid -19 or has been tested positive, you must book a lesson with us until you've followed the required guidelines to socially distance yourself for the appropriate length of time. 
EQUIPMENT 
Players should bring their own tennis racket as we will not provide rackets as we usually do. This is to help minimise the spread of infection.   

The coach will be the only person to touch the tennis balls and 

players must not handle tennis balls

 and instead use their feet/racket to tap the ball back to the coach when collecting balls. Where players need to handle tennis balls (e.g. serving toss), it is advised they should bring their own, clearly marked tennis balls that only they touch. 
BOOKINGS & PAYMENT
To minimise the spread of the infection through cash handling and exchange, we are only accepting payment via bank transfer. Payment for the lessons must be made in advance to confirm your slot. 
PRIVATE LESSON PRICES
£45/h for one-2-one coaching
£50/h for one-2-two (only if the players are the members of the same household)
For players new to our program we offer a one off introductory package of 3 lessons (one hour each)
£100 for one-2-one
£115 for one-2-two (Only for members of the same household)
TO BOOK 
Please email info@tennis4barnes.co.uk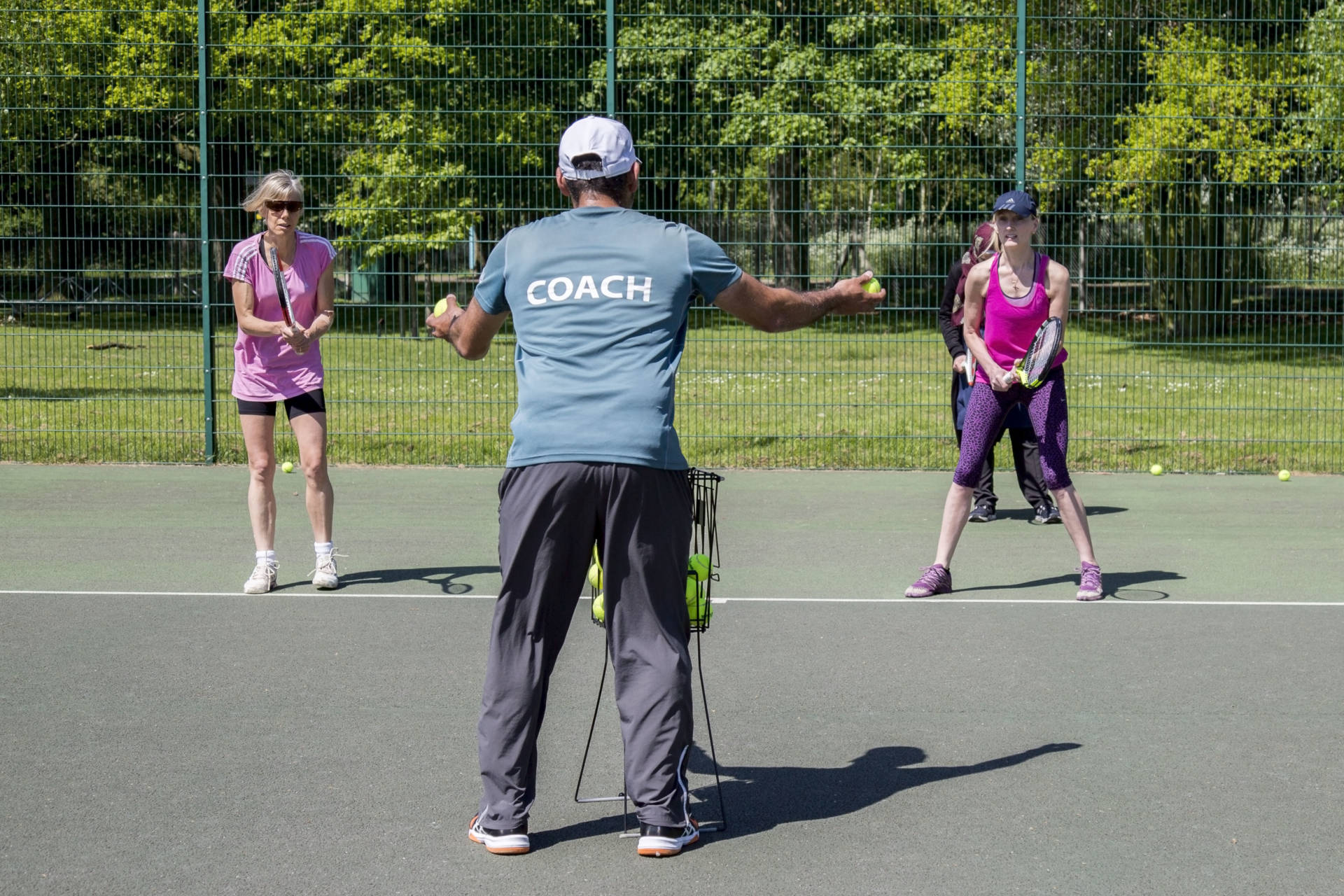 Improvers
For players that have completed our beginners' course, or they've already acquired through past experience, the ability to rally from the baseline as well as being able to do a basic overarm serve and score.
By the end of the Improvers' course, players should feel more confident controlling the ball and be ready to play tactical moves.
CLASSE TIMES: 
Thursday 11am (60 mins)
Sat 12pm (90 mins)
Sunday 1pm (60 mins)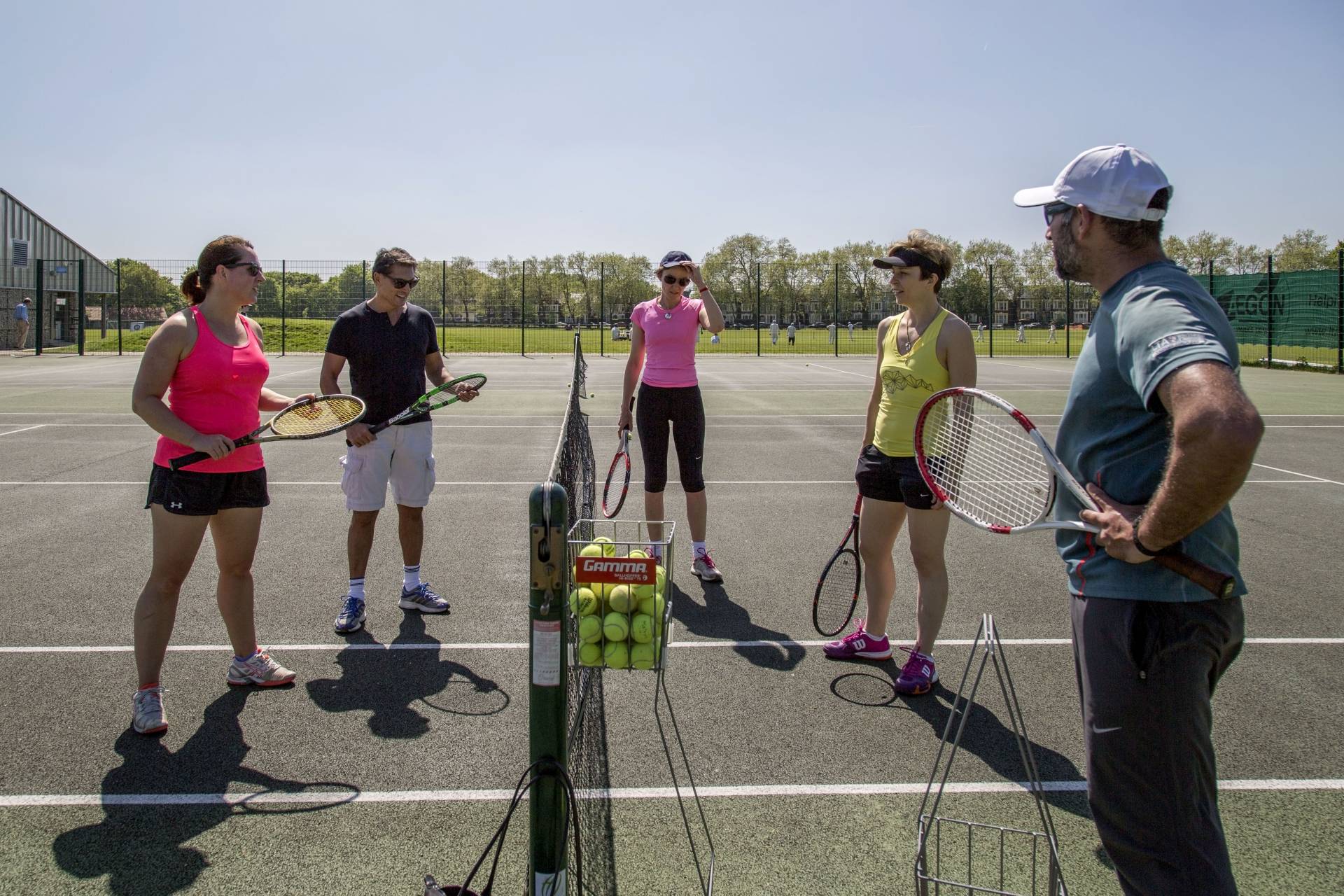 Intermediate
For players either progressing from our improvers course or someone who's able to hold a rally and can serve and has experience of tennis at club level.
Our goal for this course is for our players to become confident that they can control the ball and hence are able to enhance the tactical side of their game.
 CLASSE TIMES: 
Friday 1pm (90 mins)
Sat 1:30 pm (90 mins)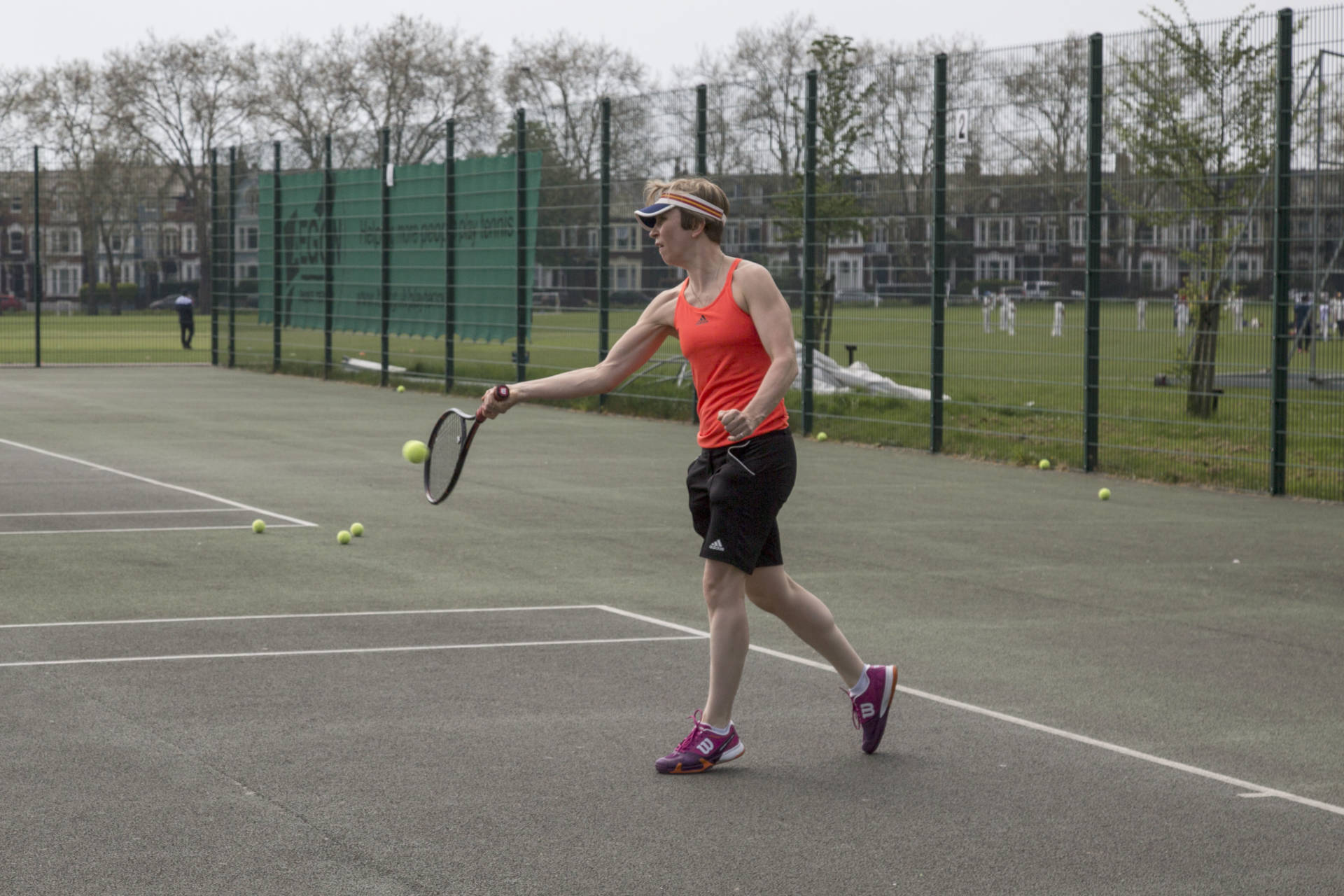 Higher Intermediate to Advance
For players who have played and competed at club level and in most cases play multiple times a week. The focus of the lessons is mainly on tactical drills, but we believe no one is too good to not work on their basic technique.
 There is a lot of focus on winning tactics – you'll learn how to attack, defend and neutralise in any game situation.
CLASSE TIMES: 
Sat 1:30pm (90 mins)
FLEXIBLE BOOKINGS – 2 WAYS TO BOOK & PLAY
6 CLASS PACK (10% OFF)*
BEST VALUE FOR MONEY
*ALL LESSONS MUST BE USED WITHIN 90 DAYS FROM THE DATE OF PURCHASE
PAY AND PLAY DROP-IN*
MOST FLEXIBLE
*PLAYERS PLAYING WITH US FOR THE FIRST TIME MUST BOOK IN ADVANCE BY EMAILING info@tennis4barnes.co.uk
SUBSCRIBE TO OUR MAILING LIST FOR EXCLUSIVE OFFERS
Subscribe to claim your FREE 'fun guaranteed' trial lesson* and let us show you how we are different. We also will keep you informed of ongoing events, news and exclusive offers.
* New customers only.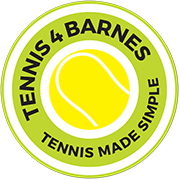 Tennis 4 Barnes. Barn Elms Sports Trust, Queen Elizabeth Walk, London SW13 9SA
info@tennis4barnes.co.uk - 07551 859372